Part Numbers and Sizes
In some applications space to change from one hose size to the next just isn't there. Fragola Performance Systems 2000 Series, Expander Pro-Flow Hose Ends shave off valuable inches in these tight applications.
Series 2000 Pro Flow Hose Ends feature the "single nipple" method of hose attachment. With the "single nipple" style, the socket draws over the hose between the inside of the socket and outside of the nipple. Making installation and reusing the hose ends a breeze.
STRAIGHT HOSE ENDS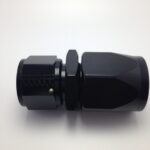 | Description | Part Number | Black |
| --- | --- | --- |
| -6 Nut X -8 Hose | 220105 | 220105BL |
| -10 Nut X -12 Hose | 220111 | 220111BL |
| -12 Nut X -16 Hose | 220113 | 220113BL |
90° HOSE ENDS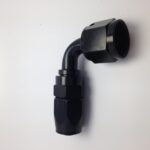 | Description | Part Number | Black |
| --- | --- | --- |
| -6 Nut X -8 Hose | 229005 | 229005BL |
| -10 Nut X -12 Hose | 229011 | 229011BL |
| -12 Nut X -16 Hose | 229013 | 229013BL |
30° HOSE ENDS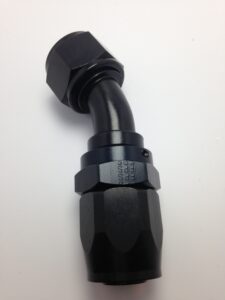 | Description | Part Number | Black |
| --- | --- | --- |
| -6 Nut X -8 Hose | 223005 | 223005BL |
| -10 Nut X -12 Hose | 223011 | 223011BL |
| -12 Nut X -16 Hose | 223013 | 223013BL |
120° HOSE ENDS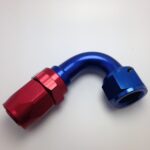 | Description | Part Number | Black |
| --- | --- | --- |
| -6 Nut X -8 Hose | 231205 | 231205BL |
| -10 Nut X -12 Hose | 231211 | 231211BL |
| -12 Nut X -16 Hose | 231213 | 231213BL |
45° HOSE ENDS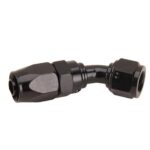 | Description | Part Number | Black |
| --- | --- | --- |
| -6 Nut X -8 Hose | 224505 | 224505BL |
| -10 Nut X -12 Hose | 224511 | 224511BL |
| -12 Nut X -16 Hose | 224513 | 224513BL |
150° HOSE ENDS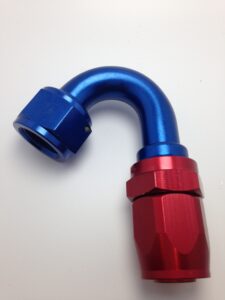 | Description | Part Number | Black |
| --- | --- | --- |
| -6 Nut X -8 Hose | 231505 | 231505BL |
| -10 Nut X -12 Hose | 231511 | 231511BL |
| -12 Nut X -16 Hose | 231513 | 231513BL |
60° HOSE ENDS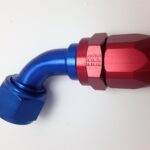 | Description | Part Number | Black |
| --- | --- | --- |
| -6 Nut X -8 Hose | 226005 | 226005BL |
| -10 Nut X -12 Hose | 226011 | 226011BL |
| -12 Nut X -16 Hose | 226013 | 226013BL |
180° HOSE ENDS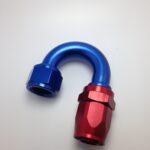 | Description | Part Number | Black |
| --- | --- | --- |
| -6 Nut X -8 Hose | 231805 | 231805BL |
| -10 Nut X -12 Hose | 231811 | 231811BL |
| -12 Nut X -16 Hose | 231813 | 231813BL |